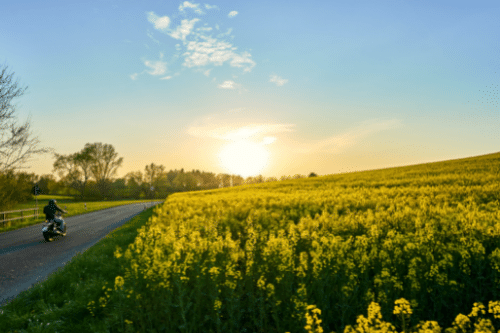 My clients will explain more...
"I recently went through Jacqueline 30-day mindset program. I cannot write enough words to explain how much it not only changed my present, but also how I view my past and look forward to my future. She gave me tools on how to process and deal with things that made me feel uprooted and not myself. I have struggled with anxiety, perfectionism, and people pleasing my entire life. To a point where I completely lost myself. Through my time with Jacqueline, the hypno-therapy session, and the daily customized meditation, my life has been completely changed. I no longer fear the future but am excited about it. I am no longer sad and shameful of my past but appreciate it for getting me where I am today. In the present I feel grounded, confident and at ease. Even when things get hard, I know how to handle them in a way that serves myself well. I highly recommend this program to absolutely anyone."  
"I found Jacqueline online after much searching. At age 57 I had come to the realization that my life-long pain was a result of narcissistic abuse by my father and sister. I thought that once I had this realization it would help me to move past it. But for the better part of a year I stewed and ruminated about all the abuse I had suffered. I had so much repressed anger that I was overreacting to many things in my life and having incidents of road rage that were not safe. It was like I couldn't control my emotions. When I met Jacqueline she talked about rewiring the brain and immediately I thought "ah ha - this is what I need!" She affirmed that you can do years and years of talk therapy (which I have done) but that some stuff is just hard wired in your brain and you need a Re-Do! Her focus is not on what was done to me but on how can I move forward from here. My RTT session was easy and comfortable. Jacqueline is a very reassuring, non-judgmental, and compassionate presence and I always felt safe with her. Immediately after the session, I felt an absence of the ever-present anxiety that I have always carried around which was a huge first step. From the session she makes a recording and you listen to that every night for a time she specifies. As the days wore on I started to see things more clearly and started feeling less like a mess of emotion and more in control. I stopped feeling that people "are after me" and so victimized. I was able to sift through some of the stuff in my brain about my belief systems because those extreme feelings had moved aside for me to do the real work. Prior to this, I was so emotional/nervous about everything that walking outside was painful for me. Jacqueline calls it hypervigilance and it was excruciating. I am about six weeks post-RTT session and I am absolutely much improved! I keep listening to my recording and I find my outlook on life and myself is much more positive and way less dark. I would highly recommend working with Jacqueline. She knows her stuff and is determined to help quickly so you can get in and out and not spend years (or even months!) in therapy. I also found Jacqueline to be so professional, reliable, and caring.
"Jacqueline is a wonderful therapist! From the beginning of the session she made me feel very comfortable and I had been able to open myself. She has a very supportive attitude and her voice helped me to go immediately into a deep state of relaxation. The session has been enlightening! Under hypnosis she guided me step by step and together we uncovered the cause of some of the negative beliefs that I had about myself and that were stopping me from having courage and faith in my capabilities and talents. She helped me to create new and positive beliefs in order to change the perception that I had of myself. I am so grateful to have met her and I will for sure recommend her to anyone who wants to fix a problem rapidly and permanently. Jacqueline is the person you have to call when you think that there is no way out. She will help you discover how to successfully talk with your mind in order to achieve your goals. I sincerely recommend her! ''
Jacqueline as a therapist is truly amazing. I could understand the root cause of my self confidence issues after so many years only because of her. And now i am on my way to healing myself and I already feel positive and confident. Jacqueline is not only a gifted therapist but also a very genuine, kind and loving person. Her demeanor and mannerisms put me at ease immediately. I could easily talk to her and she very smoothly guided me throughout the sessions. Can't thank her enough.
"I approached Jacqueline because I wanted to gain to self confidence and she has experience in this particular area of concern. Jacqueline was welcoming and non judgmental and her voice was very soothing. My (past) confidence issue was solved and I believe I will only find that my confidence increases as the days go by, which is really exciting! This method was different because I was able to look back on multiple feelings from scenes of my past and communicate why I felt how I did about those scenes. I was able to see what I was holding on to since childhood and release the effects that those negative experiences had on my life. What I liked the most about this technique is that it was interactive and I was guided through the session to help me distinguish feelings and memories and how to link them together. I felt completely at ease and comfortable with Jacqueline as soon as we made eye contact. The value of this session is priceless because it truly leads you on the path to change your life for the better, to release old negative beliefs that are familiar to you and leave you stuck. I would definitely recommend RTT to others, as there can be a tremendous benefit after the session! I already feel the positive effects which was unexpected, but amazing! My experiences have improved already, which is a surreal feeling. This was truly a breakthrough and a wonderful intriguing experience! The day of my session was the first day of my improved life, I have been reborn".