USING HYPNOSIS IN EXECUTIVE LIFE COACHING
A client recently came to me with feelings of being at a crossroad in his work. The crossroad was increasing negative self-reflective questions, deeper confusion and triggering old imprints of inadequacies  that he thought he had overcome long ago.  His life was his work, but he also understood that decisions he made at work, affected his personal life, and it was taking a toll at all levels.  He was looking for coaching but felt that he may need something more but didn't feel like sharing how his personal struggles were also affecting his thinking at work.
The coaching field is filled with many types of coaches and coaching programs. There are Life Coaches, Health & Wellness Coaches, Career Coaches, Leadership Coaches, Accountability Coaches, Law of Attraction Coaches and a slew of others.
It's often confusing to differentiate what you may want or need because you may want support at multiple levels.
Is it possible to be an effective leader when it seems impossible to maintain healthy personal relationships?
THE IMPORTANCE OF PROFESSIONAL LIFE COACHING IN THE LEADERSHIP ROLE IS CRUCIAL BECAUSE OF THE INCREASED PRESSURES TO MEET EXPECTATIONS, REACH METRICS, MAKE SALES, ACHIEVE COMPANY GOALS, WHILE HAVING YOUR EVERY MOVE BE VISIBLE AND MEASURED.
AS ANXIETY AND SELF-DOUBT INCREASES, EMOTIONS CAN START RUNNING THE SHOW.
The intensity of this type of focus often comes at the cost of putting one's own expectations aside, suppressing insecurities and fears, and becoming consumed to the point of losing one's true self.  Even top-level leaders ask themselves this question: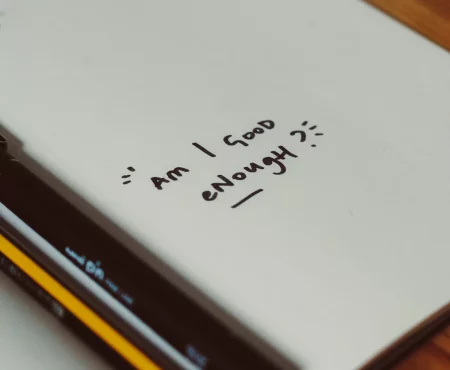 An executive (C-Suite roles, Founders, Business Leaders, Entrepreneurs, Professionals) manages efficiencies and strives for continuous levels of improvement. But life, and all its facets, can push a leader, out of focus and away from his/her personal life vision. Along the way, life issues can start to bleed into work or the struggles in work can start to bleed into life. Rarely are they kept apart, and if they are, it is usually just a matter of time when one inevitably affects the other. Life cannot be divided into two.
DO YOU KNOW WHAT NEEDS TO CHANGE IN YOURSELF? IN YOUR LIFE? WHAT BLOCKS THAT FROM HAPPENING?
AN EXECUTIVE LIFE COACH WILL...
See where "life" blocks are getting in the way of professional advancement
Clarify the meaning of what the career is providing you
Accelerate your growth
Get you to your best self to help your organization reach its objective
Identify and break free of internal interferences
Help you see things differently (personally and professionally)
Identify unique strategies to move you from where you are to where you want to be
Help you strategize to get more joy and purpose out of work and life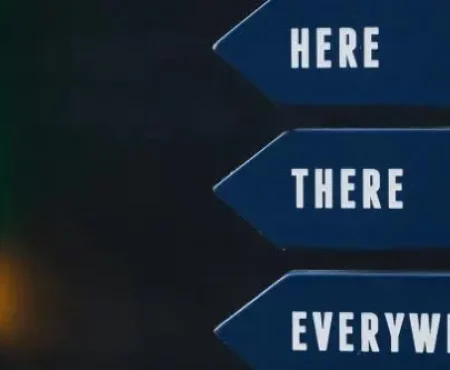 We are often bombarded with distorted amounts of information from all directions, at all times of the day, every day. We may be getting help or direction from a therapist, a coach, a boss, a spouse, a family member, a friend, or even a stranger. Each wants to help but each provides something different for a different purpose.
HERE ARE SOME CLIENT COMMENTS AT THE START EXECUTIVE LIFE COACHING
I spent all these years to get here, but I no longer like what I'm doing.
I've been feeling on the edge of burnout for a while but don't have any other option.
I'm feeling more irritable at work, in meetings, with co-workers or customers.
My career has reached a plateau; Is this as good as it gets?
It gets harder and harder to stay motivated.
I work hard because I don't like my personal life.
I have a great personal life but have many fears and insecurities in my professional life that are known just to me.
I feel like I keep being overlooked for senior level promotions.
WHAT'S THE DIFFERENCE BETWEEN THERAPY AND EXECUTIVE LIFE COACHING?
Therapy is traditionally focused on the past and healing, while coaching is focused on future goals and outcomes.  In terms of education, a therapist is required to have a master's level degree and is highly regulated. A therapist can provide a diagnosis and be covered by insurance.  The coaching field is less regulated with no specific education is required. 
Areas that come up in coaching that cannot be addressed by a coach but often negatively affects the work life:
Past Traumas
Alcohol or Drug Abuse or Dependence
Addictions (Porn, Gambling)
Social Anxiety
Anxiety Disorders (Panic Attacks, Phobias)
Depression
Attention Deficit Hyperactivity Disorder (ADHD)
Oftentimes when a coach runs across an issue like this, and it is out of their scope, they must refer out.
Do you want to add another person to the support team of your life? Another commitment, another appointment, another set of tools to apply.
WHAT ABOUT EXECUTIVE THERAPY?
Executive Therapy is a type of therapy that focuses on individuals who are in leadership or high executives' roles that are experiencing mental health or emotional problems due to their work in these positions.
These issues when left unresolved or untreated can result in burnout, physical health issues and affect personal relationships.
It is not uncommon for a person to rise in their field due to an expertise or skillset based on their area of study or experience. However, the person may not be trained in leading a department, handling conflict, complex decision making or managing difficult conversations.
What would you do if you had no fear? If you trusted yourself?
These areas can bring up self-doubts, anxious thoughts, negative self-talk, conflict avoidant behaviors and even destructive coping mechanisms.
THE ADVANTAGE OF APPLYING HYPNOSIS IN EXECUTIVE LIFE COACHING
Hypnosis addresses the core issues that are causing issues such as negative self-talk, insomnia, fears, extreme thinking, addictive behavior, self-doubt, and feeling of unworthiness. My work in hypnosis is through the modality of Rapid Transformational Therapy (RTT) which is a highly effective hybrid approach that incorporates neurolinguistic programming, cognitive behavioral therapy, and psychotherapy.
Rapid Transformational Therapy incorporates hypnosis at the next level!  It is quick, effective and in combination with targeted Executive Life Coaching to your specific needs, brings actual change and results that will improve not just your professional goals but your personal ones as well.
IF YOU ARE GOING TO INVEST IN YOURSELF THROUGH EXECUTIVE LIFE COACHING, WHY NOT POWER IT UP AT THE DEEPEST SUBCONSCIOUS LEVEL? IT IS ONLY HERE WHERE THE MOST IMPACTFUL AND SUSTAINING CHANGE HAPPENS.
Eliminate old patterns of thinking and behavior that hold you back
Improve all your relationships (personal and professional)
Eliminate self-doubt and imposter syndrome
Have greater influencing skills
Have phenomenal self-confidence
Stuck in Your Head, Stuck in Your Life
My clients come to me because they are wanting real results, in a shorter duration of time and with the ability to work in a the most effective way.  They come to me because they have tried traditional talk therapy and life coaching before and still are not at the place that they want to be.
ARE YOU READY TO GET THE FULL EXPERIENCE AND SUSTAINING RESULTS OF AN EXECUTIVE LIFE COACHING EXPERIENCE THAT INCORPORATES EFFECTIVE THERAPY, BRAIN-BASED BUSINESS COACHING AND PERSONAL DEEP CHANGE?
Contact me to learn more about this exclusive 30-Day Executive Life Coaching Program and how you can get started.
This decision, right now, will likely have one of the biggest impacts in your life.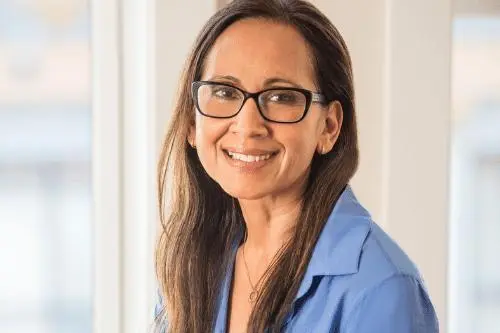 Jacqueline Connors, MA is a Psychotherapist and Neuro Transformative Coach who has worked in the private and public sectors in leadership roles. She is trained in Rapid Transformational Therapy (RTT) Neurolinguistics Programming (NLP), Brain-Based Coaching and Lean Management. She has a unique blend of skill sets derived from psychology, business and neuroscience and an understanding of how to apply the best from each discipline into the coaching experience.